Caregiver in Redmond WA
When you notice signs in your elderly parents that indicate they are no longer capable of living on their own safely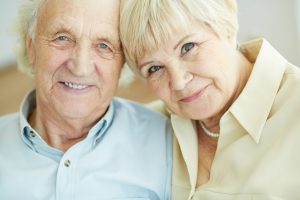 the emotional response can be all-consuming. You may find yourself suddenly devoting all of your time and energy to being a caregiver for your aging parents, making sure they have what they need, running errands for them, helping with mobility, going to doctors' appointments, providing medication reminders, and handling a wide variety of other tasks.  You want to make sure they have the healthy, happy, and safe quality of life they deserve.
Giving all of yourself to taking care of your senior loved ones may make you a good family caregiver, but it could be at the sacrifice of other important aspects of your life. All of the time and energy you dedicate to them is being taken from other activities and relationships, most often your marriage. For many caregivers, entering into a care relationship with their elderly parents starts problems within their marriage that put additional strain and stress on them as they try to juggle the needs of their parents, their children, and their careers.
If you are married, it is important to remember that that relationship should remain a priority in your life. Just as it was a key to your personal happiness and fulfillment before starting your care activities with your parents, it should remain as much as source of joy, pleasure, and support after. Though this can seem like an additional challenge to add to your already busy schedule, by taking the time to focus on your marriage and stay connected with your spouse you can actually experience lower stress, feel happier, and be better equipped to be a happier, stronger, and more compassionate caregiver for your elderly parents.
When you feel as if you are becoming disconnected from your spouse, try these five ways to reconnect and stay connected:
• Date night. No matter how long you have been married, you should always date your spouse. Pick one night a week as date night and do everything in your power to not break that date. Find alternative care for your parents if they are not able to be alone for a few hours, take the time to get dressed up and feel beautiful, and spend time completely focused on your spouse
• Ask for help. You may feel embittered that your spouse has not offered to help you with the care of your parents, but the reality is that he might not realize you need it. Being a caregiver for elderly parents is a highly personal task and your spouse may feel that if you do not mention you need help, you do not want it. Be honest and ask for help. Do not demand it, but ask that he be a part of this journey with you. By showing you need help and that you trust him he will feel loved, needed, and compelled to help. This works to both lessen the burden of your care responsibilities and bond the two of you closer together
• Hire help. Few people are truly capable of taking care of seniors completely independently. Get in touch with the elderly care agency in your area to discuss hiring home care to help take care of your parents. Even if this means a care provider coming to the home to wash your parents' hair, bathe them, and bring them for a walk twice a week, this gives you a chance to focus on spending time with your spouse or taking care of other things so you have more time at home
• Leave notes. You might not have as much time with your spouse as you used to, but that does not mean you can't show him how much you love him at unexpected times. When you have a few minutes of downtime, write short love notes telling him that you love, appreciate, and miss him. Slip these notes into the pocket of his jacket or pants, his lunch bag, his briefcase, his glove compartment, and anywhere else he may discover them. This lets him know you think about him and gives him an unexpected moment of connection with you even when you are not right there with him
• Stay physically connected. Human beings crave and require physical touch. Without affectionate touch your physical and emotional health can suffer. This is especially true of the touch of your spouse. Be conscious of opportunities you have to touch your spouse, and take advantage of them. Give him an extra-long hug in the morning, hold his hand while grocery shopping, sit close to him on the couch while watching TV, and be sure to kiss him goodnight. These brief moments of contact ease stress, release comforting endorphins, and help you feel more secure.
If you or an aging loved one are considering hiring caregiver services in Redmond, WA, call Guest Home Care. Our compassionate staff is happy to speak with you about your needs.  Call today (425) 268-7988.