Senior Care in Mill Creek WA
On a sticky hot summer day of senior care with your elderly parents there is nothing like cooling off with a frosty drink. For many people this means popping into their local 7-Eleven convenience store for a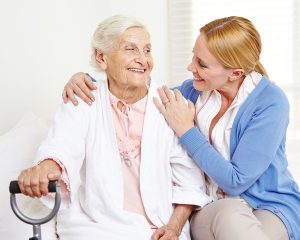 Slurpee. This partially-frozen beverage concoction first made its debut in the convenience stores in 1967 and immediately became a sensation. Nearly 50 years later people young and old still flock to their local 7-Eleven stores to fill up on flavors that range from classic cola and cherry to more unique pina colada and sour watermelon. These sweet and chilly treats are the perfect way to cool off on a hot day or indulge your sweet tooth without going overboard on a heavy dessert or candy bar.
On July 11, treat your elderly loved ones to an icy drink and have a fun senior care activity by celebrating Slurpee Day. If you have a 7-Eleven nearby you can head in and enjoy a drink, but if you do not have one of these stores close or do not want to brave the heat and humidity outside, try making your own version right at home. This simple process is a great way to spend time with your parents, or something fun for them to do with their senior health care services provider on Slurpee Day and any other hot day of the year.
This recipe is for one of the most popular flavors, cola, but you can experiment with any kind of drink mix or flavoring to create your own Slurpee. Try mixing up several different flavors and layering them for a totally customized experience.
What You'll Need
• Blender
• 4 cups ice
• Freezer-safe bowl
• 2 cups water
• 1/4 cup sugar or sugar-substitute
• 12 ounces of your favorite cola
• Serving glasses
What to Do
• Put the ice into the blender and process on high until the ice is fully crushed. If the blender is not very large or not very strong you may need to do this in smaller batches. Just remove the crushed ice after each batch and add new ice cubes until all of it is processed
• Put the crushed ice into a freezer-safe bowl and put in the freezer
• Add the water and the sugar into the blender. If you do not want to add the sugar or sugar substitute, that is perfectly fine. The ice dilutes the flavor of the cola and the sugar is just used to boost the flavor back up and create a sweeter, richer experience
• Blend the mixture thoroughly
• Pour in the 12 ounces of soda and blend to combine with the water and sugar
• Remove the crushed ice from the freezer and carefully pour it into the water and soda mixture. It may become extremely fizzy at this point. Just take your time and add it slowly until all of the ice is in the blender
• The ice should be above the level of the liquid. If it is not, add a few more ice cubes
• Blend the mixture for approximately 15 seconds or until it achieves the desired slushy consistency
• Distribute the finished Slurpee into four serving glasses and serve
If you or an aging loved one are considering hiring senior care services in Mill Creek, WA, call Guest Home Care. Our compassionate staff is happy to speak with you about your needs.  Call today 425-268-7988.