Elderly Care in Seattle WA
Your mother was always great to you. Sure, you might have been a pain in her rump while you were growing up, but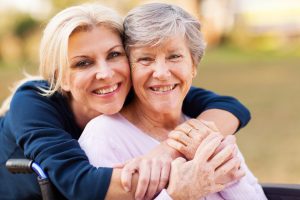 almost every kid goes through those issues with their parents. But you two made it through and as an adult, you got along great with one another. Now you realize that elder care is something to seriously consider, and you're wondering how this could impact her life and even her legacy.
Your mother has been a big part of her local community, volunteering through the years for so many functions it felt at times that she was more invested in others than in her own family (even though you know that was never the case).
You don't want her legacy to end with her waiting out the last days of her life at home, unable to enjoy life. You want her to be able to pursue all of her interests, no matter what they are. You want her to remain safe, and you know you simply don't have the time to be there for her like you'd want.
So what are your options?
You can consider hiring professional home care for the elderly. There are numerous exceptional caregivers available through agencies in the area. While you may not have seriously thought about this option before, ask yourself why.
You want your mother's legacy to be one of a celebration of life. You want her to get the best support and care, and the ones who are in the best position to provide that are experienced, kind, compassionate individuals who work for home care agencies.
Building a powerful legacy.
Some people take a different approach when they begin worrying about their elderly loved ones. They see their need for proper care as a sign of the end of their life that is now fast approaching.
It's not true. Most people will still be able to get out, enjoy life, and do a number of things. Yes, there are going to be serious limitations when compared to their younger years, but there are still many things they can do.
You build and celebrate the legacy of one's life by continuing to encourage them to pursue all the wonderful things life has to offer. The best way to do that, especially when you have a full-time job and other obligations, is to hire an experienced caregiver through an agency.
Who knows, with the right elder care for your mother, she could surprise even you!
If you or an aging loved one are considering hiring elderly care services in Seattle, WA, call Guest Home Care. Our compassionate staff is happy to speak with you about your needs.  Call today (425) 268-7988.