Elderly Care in Kirkland WA
You want the best for your elderly parents. Whether they've always had asthma or they developed it later in life, there's no arguing that it can put them at greater risk for medical problems – especially if they live alone and don't have someone watching out for them on a daily basis.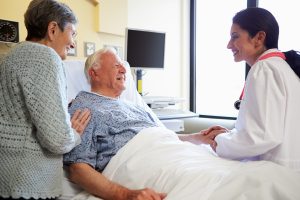 Rather than spend your days worried about your loved ones, you can hire an in-home caregiver for them. That way they always have someone with them, and if they do have a problem with their asthma they won't be alone. Having a caregiver in the house all the time can mean a reduced risk of engaging in something that could cause an asthma attack. It can also mean quick help when an attack does occur. Getting help right away could make a big difference in the outcome of the attack, and can also help your loved one feel safer and more secure.
May is asthma awareness month and a good time to talk to your elderly loved one about getting an elder care worker. That means your loved ones won't have to give up the home they love, and they won't need to move to assisted living or a nursing home, but they'll have the opportunity to get better care and feel happy and comfortable in their own home. Many older people are very attached to their homes, and they don't want to move out, so having a caregiver move in can be a great compromise that makes everyone happy.
Caregivers are also available to cook meals, take your loved one to medical appointments, clean, shop, and help maintain the house. They may also help to ward off depression, since your elderly mom or dad won't be alone. Just having someone to talk to can often make a lot of difference in the outlook of an elderly person.
If you or an aging loved one are considering hiring elderly care services in Kirkland, WA, call Guest Home Care. Our compassionate staff is happy to speak with you about your needs.  Call today (425) 268-7988.