Elder Care in Bellevue WA
A love of gardening should not be something that your elderly parents have to give up just because they are facing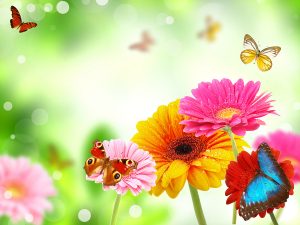 mobility and physical problems. Instead, they should have the opportunity to continue enjoying this physically and emotionally healthy activity throughout the rest of their lives. This April, celebrate Lawn and Garden Month with your aging parents by making gardening part of your elder care plan.
Celebrating Lawn and Garden Month is all about enjoying everything spring has to offer, from the fresh air to the new green life coming up everywhere. As with everything in your elder care plan, it is important to approach your gardening time with your seniors' health and safety in mind, which may require different considerations than gardening and lawn work did when they were younger.
Use these tips to help you plan getting outside and enjoying gardening with your elderly parents this April:
• Choose plants carefully. Taking care of plants can be stressful and require a tremendous time and energy investment. Even the most experienced gardener can find the upkeep and maintenance of some plants too intensive when they have reduced energy or physical limitations. As you plan your parents' garden, choose plants that are resilient and can stand up to a variety of conditions so your parents, or you, do not have to worry about trying to combat the weather and other conditions.
• Create a mobility-friendly garden. Moving around the lawn and garden may not be as easy for your seniors as it used to be so make sure you encourage them to get outside as much as possible by adding mobility-friendly features. Create wide paths your parents can easily traverse using a cane, walker, or wheelchair if necessary, or with enough room that you or their elderly health care services provider can guide them through the space safely.
• Add resting spots. Physical exertion can be more difficult for seniors and if they worry that they will get exhausted while out in the lawn or garden they may be more hesitant to go outside. Give them confidence and ensure they spend plenty of time exercising and getting fresh air outside by integrating rest spots throughout the lawn and garden. Decorative benches are a beautiful touch to add to flower gardens, while a weather-resistant lawn chair tucked in the back of a vegetable garden makes it easy for your parents to take a break while tending to their vegetables. If there is space, consider adding a gazebo to the lawn where you can all sit and enjoy the weather and the results of your hard work together.
• Use raised beds. Raised beds provide a simpler approach than flat beds because they allow access from all sides. Rather than your parents having to walk through rows or reach far into the plants, these beds reduce strain and make it easier for your seniors to weed, water, and otherwise care for their plants.
• Provide ergonomic tools. Arthritis and muscle weakness can make it difficult for seniors to use gardening tools such as clippers. Make sure all tools have soft grips to ease stress on the hands. For seniors with low vision, look for tools with brightly colored handles or add strips of bright tape to make them easier to see against the dirt of the garden.
If you or an aging loved one are considering hiring elder care services in Bellevue, WA, call Guest Home Care. Our compassionate staff is happy to speak with you about your needs.  Call today (425) 268-7988.