Senior Care in Bothell WA
It isn't uncommon for families to want to know more about why their family member has Alzheimer's disease, or wh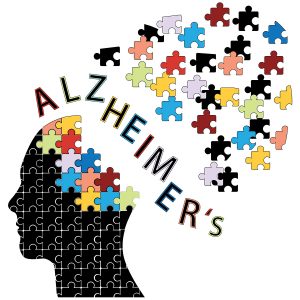 y it occurred in the first place. What is the driving force? What is happening in their brains? The following studies may provide some insight.
Two Studies Point Toward Toxic Tau:
According to two studies recently conducted, tau is a main driving force of Alzheimer's disease rather than amyloid. The Mayo Clinic conducted one of the studies whereby over 1,000 brain cells of deceased patients with Alzheimer's disease were examined. Their findings concluded that the disease's most severe stages, where the worst memory decay was found, had associations with a high volume of chronic tau build-up. Tau is a protein that can become tangled within the brain.
Another study conducted at the University of Texas in Galveston, which was published in the Journal of Neuroscience, indicated that deficits in memory became reversed during studies with Alzheimer's mice models during the removal of tau and the reduction of amyloid became a natural following.
Alleviating Memory Problems:
Researchers have held firm to the belief for decades that these two proteins that are normal in the brain run amok and play an integral role for Alzheimer's disease. These proteins, amyloid beta and tau, are both problematic but amyloid poses the greatest issue of the two. However, in recent studies, researchers have found that targeting toxic tau within patients with Alzheimer's disease has been shown to alleviate problems with memory.
Controlled Studies:
According to the Mayo Clinic, they have conducted studies on more than 1,000 human brains with this disease and made the determination that the tau protein appears to be most likely responsible for Alzheimer's disease symptoms. These findings are noted in the publication, Drug Discovery and Development. The authors of this publication further conclude that many labs indicated that the protein is a disease that is highly toxic, and this study utilizes an examination of an evaluation of an impressive number of brain samples whereby thorough controls are in place.
Surprising Findings: Disease Interactions
One of the most interesting aspects of the study, as well as the most surprising, is the fact that amyloid and tau proteins seem to interact with the disease. This means is spreads quickly throughout the brain from cell to cell, resulting in the spreading of the disease.  Each of the studies conclude that amyloid could play a role, however it is just much smaller in comparison to tau than was previously imagined by researchers.
If you or an aging loved one are considering hiring senior care services in Bothell, WA, call Guest Home Care. Our compassionate staff is happy to speak with you about your needs.  Call today (425) 268-7988.