Senior Care – Ways to Know that it's Too Much for You in Seattle WA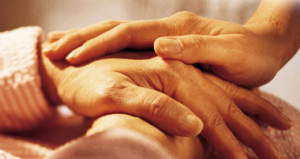 As an elderly individual yourself, you may not have thought much about your own health and well-being with regard to this act of kindness and friendship. Maybe you didn't fully understand or appreciate the seriousness of her condition and how important it was going to be to have somebody there to support her around-the-clock.
When your friend arrived home from the hospital, you went over to spend some time with her. Within the first couple of hours she needed several things from you and she began to wear you out. When she required assistance getting out of bed and going to the bathroom, you did your best and managed to help her get to the bathroom and then back into bed, but as you went home to rest you realized that providing senior care for her was too much for you.
You may have sat up in bed late that night wondering what you could possibly do. The phone rang at 11 o'clock at night and you knew it was her needing assistance getting out of bed once again and going to the bathroom. You put on your coat, shuffled over to her house, and provided that important service once more.
The next morning the phone rang early again, and you knew that something had to be done as soon as possible. You talked to your friend about hiring a professional senior care service provider and she agreed that it would probably be the best thing for both of you.
Wanting to provide senior care for somebody we love may be a noble thing, but depending on the situation and his or her needs, the best thing may actually be to hire a professional. For your friend who is recovering from a major health crisis, an experienced senior care provider would be able to encourage them to get the proper level of exercise, take part in various activities, and be able to support the patient physically as needed.
If you or an aging loved one are considering hiring a senior caregiver in Seattle, WA, call Guest Home Care. Speak with our compassionate staff about your needs. Call today (425) 268-7988.